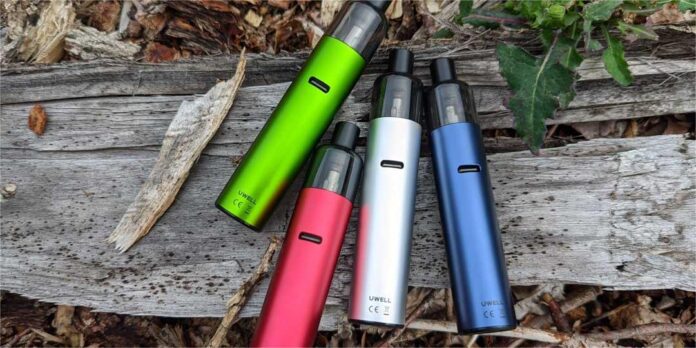 Vaping devices have evolved over the years. Initially, vapes looked like cigarettes. Then they attained the shape of pens. Vape mods were the third-gen vapes, and currently, vape pods are in trend.
The initial generations are almost obsolete nowadays. So, vapers don't prefer buying them. However, vape pods and mods are competitively famous today. Therefore, vapers need clarification about their exact differences.
The primary difference between them is that pod kits are compacter and more stylish. At the same time, vape mods are comparatively larger. Many e cigarette suppliers also sell vaping mods and pod systems.
Since the variations are endless, you will need to know the detailed differences to know which vape fulfills your needs.
Vape Mods
Vape mods are also called mod boxes. These deploy the sub-ohm technology. That is why they are more powerful and produce thicker clouds. These devices are more customizable and user-oriented because you can alter the moveable parts of the vaporizer (like the wick and the coils). It allows you to customize the size and thickness of the clouds.
Like other vaping devices, vape mods also have an e-liquid tank. Various flavors are available. However, most vapers like to blend in different flavors to make the juice suit their taste.
Vape mods also allow to modify the cloud consistency. There are flavors available with different PG and VG levels. Propylene Glycol, or PG, generates less vapor and has a stronger throat hit. The overall consistency of the liquid is thick.
In comparison, the VG or Vegetable Glycol has a smoother throat hit and produces more vapor. The standard concentration is 50:50(PG/VG). However, you can alter the juices to 60:40 as well. Too much PG concentration makes the vape harsh.
Well, as you saw, you can customize the moveable parts of the vape. So it requires more setting space and a dedicated carrying case. These vapes provide an unmatched experience but are not very portable. That is why they lose the attention of the users who want to vape on the go.
The Vape Pods
Vape pods are slimmer, lighter, and more stylish than vape mods. The reason is that the coil is present in the liquid tank. Hence, reducing the overall size of the system.
However, they are less customizable than vape mods. You can choose a different juice for every refill. But you cannot modify the coils and wicks as all vape pods don't have replaceable coils. They are significantly easier to use, which is why they are preferable over mods.
As for the vape intensity, you can alter the concentration of PG and VG in your e-juice to get the needed hit. Also, they are less expensive than mods and require little to no maintenance.
Pods don't have long battery life. And the ones that do are significantly expensive.
Which One Should You Buy?
The final decision depends on your preferences. You'll need frequent vapes if you are a fresh vaper or have recently switched from smoking. In this case, pods are most suitable. You can easily use them on the go. And since they produce smokeless clouds, they are more discrete than mods.
In contrast, if you like precise doses at fixed times and can endure without nicotine intake. You can go for mods.
The Bottom Line
Vape pods and mods are equally popular. However, each one has its pro and cons. The vape mods are modifiable vapes in which you can alter the coils and wicks as you like. At the same time, the pods are compact units with everything enclosed inside a single tank.
Some pods have changeable coils, but they are more expensive. Commonly they don't have replaceable coils. Also, pods are more workable for traveling users, while mods work great for more precise vapes.
If you are a beginner or a fresh switcher, pods will work well because mods are slightly tricky to set up and need more expertise.