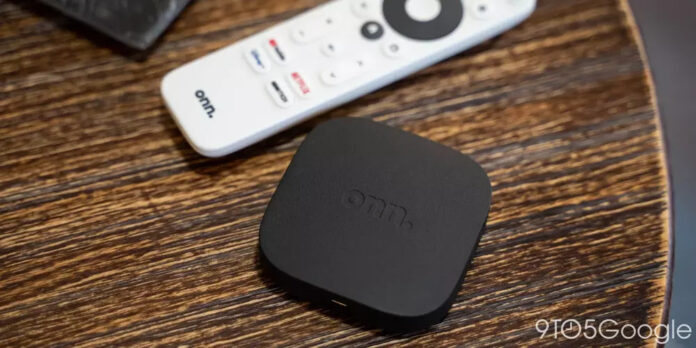 TV streaming devices have revolutionized how we watch our favorite shows and movies. Gone are the days when we had to wait for our favorite programs to be broadcast on TV or catch a flick in a crowded movie theater. Now, thanks to sleek and powerful streaming devices, we can watch whatever we want whenever we want on our schedule.
But with so many different streaming devices available on the market today, how do you know which one is ideal? Let's look at some best android TV streaming devices to help you decide. Whether you're looking for maximum convenience, jaw-dropping picture quality, limitless content options, there's something to meet your needs and more
So check out these stand-out android TV boxes and start streaming your way to the best entertainment experience.
Nvidia Shield TV
When it comes to the best Android TV streaming devices, there is no doubt that the Nvidia Shield TV reigns supreme. Boasting a powerful processor and a sleek interface, this device offers an immersive viewing experience unlike any other. Whether you're watching your favorite movies or catching up on the latest episodes of your favorite TV shows, the Nvidia Shield TV provides stunning clarity and fantastic audio quality. And with its built-in Chromecast functionality, you can easily stream content from your mobile device or laptop right to your big screen. So if you're looking for a top-of-the-line Android TV streaming device, look no further than the Nvidia Shield TV. It truly is the best deal!
Google Chromecast with Google TV
Next on the list is Google Chromecast with Google TV. It's one of the best Android TV streaming devices on the market today. It allows users to access online content directly from their living room TVs, from movies and shows to live sports and news broadcasts. Even more, both platforms offer seamless connectivity with popular streaming services like Netflix, Hulu, and Spotify, making it easy for users to access all of their favorite content without switching inputs or devices. Whether you're looking for a straightforward way to take your Netflix binges to the next level or are a sports-minded person who wants instant access to all the latest game highlights and scores, this can deliver the ultimate entertainment and convenience.
TiVo Stream 4K
This powerful streaming media player offers an unrivaled combination of features and functionality. It gives you access to your favorite movies, shows, and live sports right on your TV screen. Whether you prefer streaming via Netflix or Hulu, tuning in to local programming on broadcast stations, or firing up your favorite sports highlights on YouTube, this cutting-edge device has everything you need to stay entertained. Plus, with support for 4K Ultra HD resolution, you'll experience every image in exquisite detail and with astonishing depth and clarity. With TiVo Stream 4K with Google TV at the heart of your entertainment setup, nothing can stop you from enjoying the best in-home entertainment today!
Conclusion
There are undoubtedly many contenders for the best Android TV streaming devices on the market. The numerous options available can be both a blessing and a curse: with so many choices, how can you possibly decide which product is truly the best? Well, it depends on your personal preferences.